Navigating public education in general is no easy task. Special education comes with its own laws and language that isn't always the easiest to understand. To help you learn more about special education and related services in the District, check out the following presentations and info sheets created by our office:
Click here or the image below to listen to our webinar on special education rights in DC!
Our Dyslexia Guidebook is a tool for all families with students who may struggle with spelling or reading. Use this guide to advocate for additional support and start a conversation with your school. Click on the image below or here to view the Dyslexia Guidebook.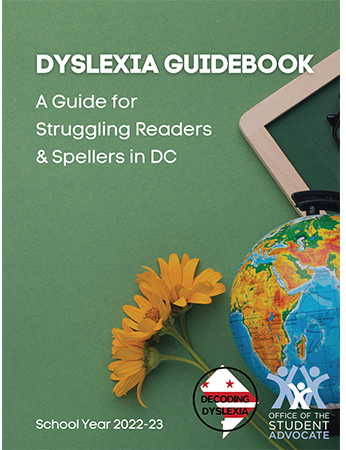 Infographics:
Special Education Resources:
Other Resources:
For more resources and information on agencies and community organizations who handle special education-related issues, please check out the Special Education section of our Education & Community Resource Guide here.